avoid the stress of choosing a website developer & learn how to
with all the steps, tools & mentoring you need to succeed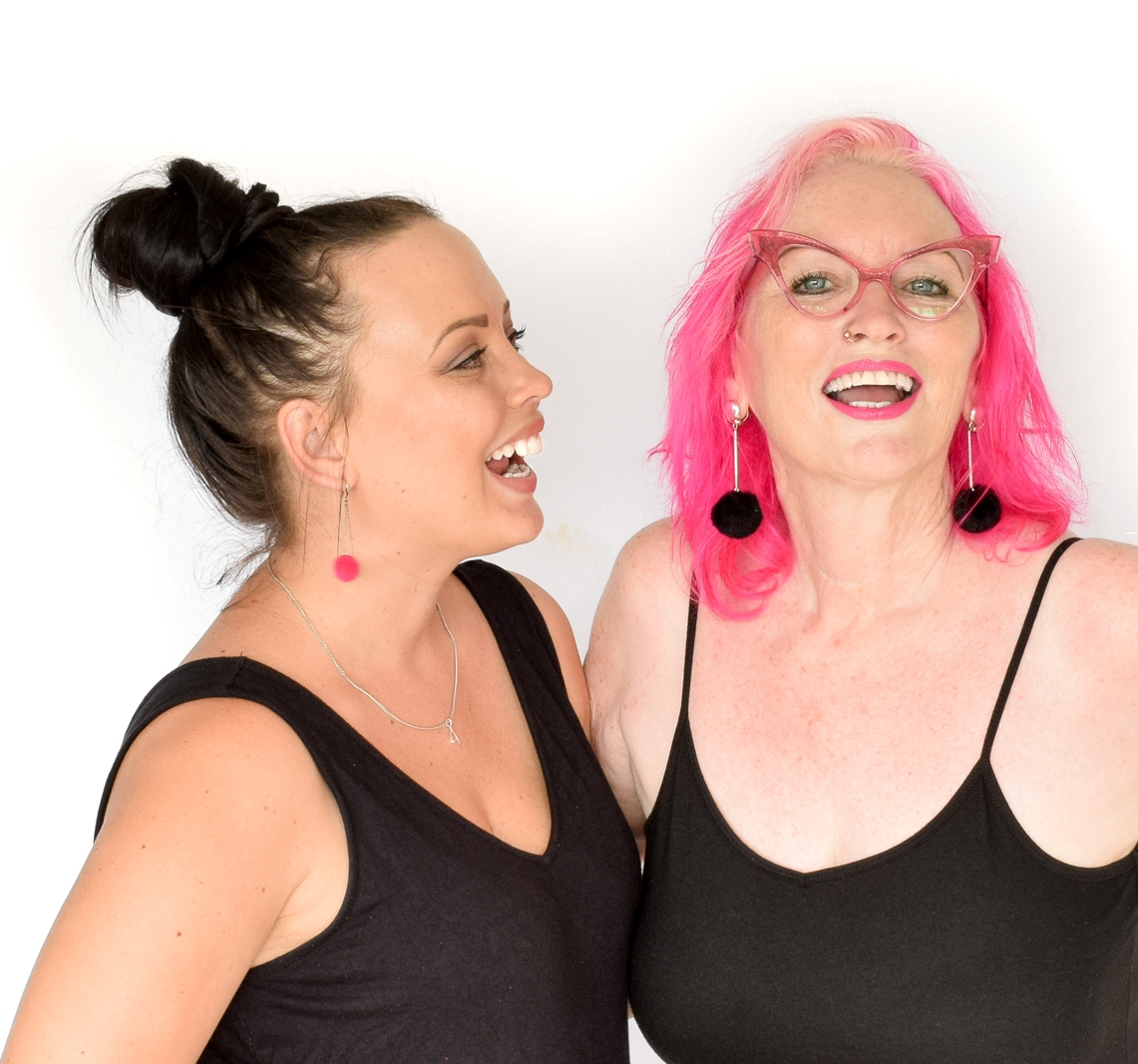 our 4 week online course skips the bullshit that goes with choosing the right website platform or developer
Worried you're not "techo" enough to build your own website?
Our complete website development process has been broken down into bite-sized-pieces with detailed instructions, screenshots & video guides to make sure no one is left behind.
With a winning combination of checklists to make sure nothing is missed, worksheets that can be completed online or printed & written on, and videos explaining what each step is & why we're doing it... you can have completed confidence that there's a method of learning that will work best for you.
If you can use basic websites & software, you're going to be just fine stepping through this online course.
we're going to explain what to do,
& show you exactly how to do it
Scared of spending months chasing updates from an over worked website developer?
You're going to be empowered with all the tools, knowledge, skills & confidence you need to build your own highly professional website, online store or coaching portal.
You're going to be introduced to the exact tools, systems & processes we've spent the last 15 years researching, implementing & fine tuning for our own digital marketing clients.
This isn't some fluffy introductory course... we're going to unlock all the best kept secrets from the top digital marketing specialists from around the world in easy to follow, step-by-step tutorials.
mentoring sessions will make sure you're supported & motivated
Avoid wasting money trying to bring your creative vision to life.
We have a tried & tested process to help you uncover your unique brand identity & select the perfect website layout that will resonate with your target audience.
By building your own website, you're going to build an individual aesthetic, brand & language that will be translated straight from your wildest imagination, to a very tangible digital reality.
You're also going to gain the ability to repeat this process again and again for any future product lines, business ventures and website "facelifts" down the track.
we're sharing all our secrets on how you can save money & time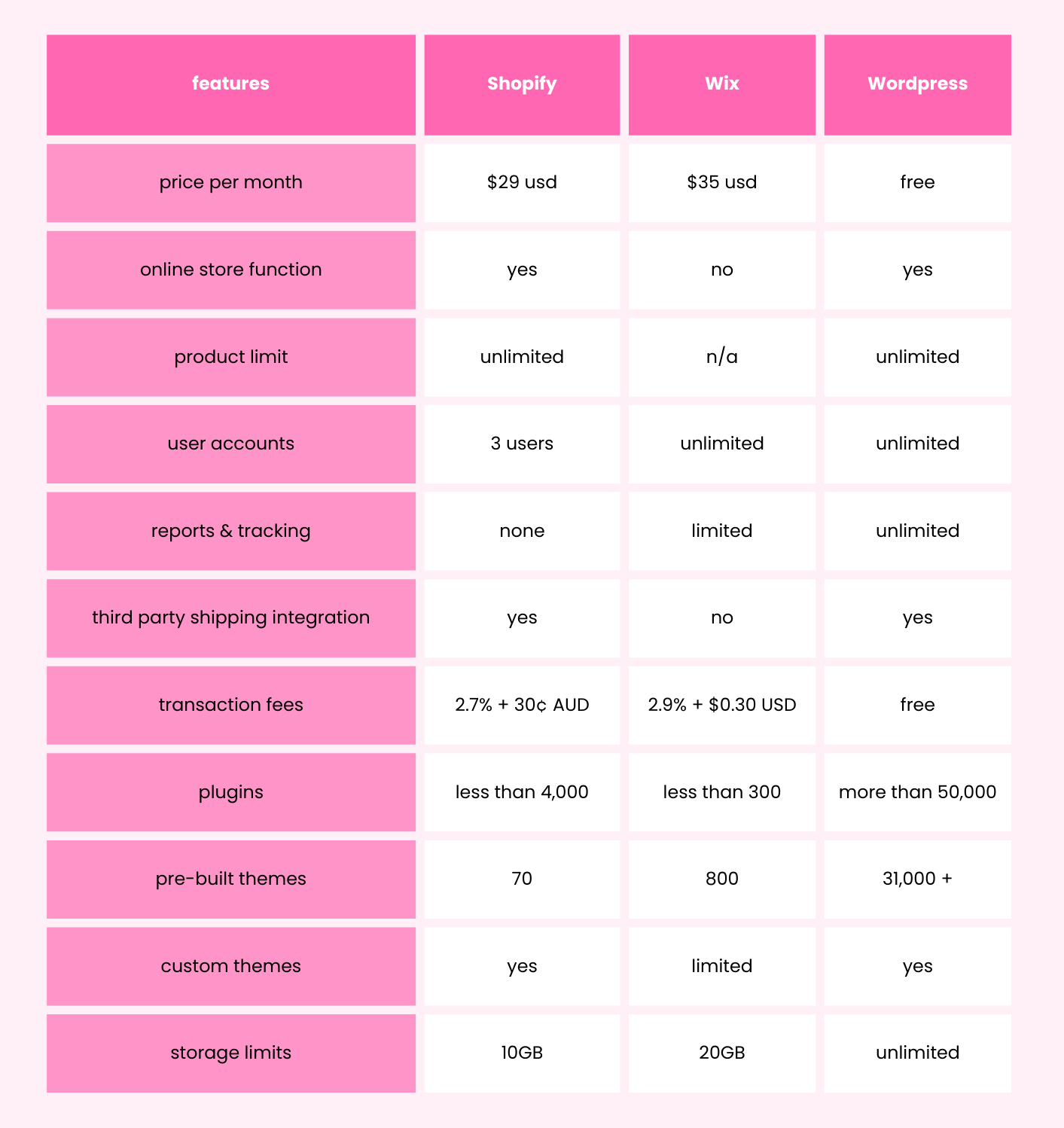 Worried you'll waste time on a website that won't work & will need fixing later on?
While DIY website builders can save you money & time now... they end up costing you big time down the track.
The majority of our digital marketing clients come to us with a Wix or Shopify website that they built themselves or who their friends nerdy kid has built for them.
Sure it was free, but it never worked properly, they don't have any of the log in details, they have no idea what a domain is or who owns it, and they've outgrown it already.
Using WordPress means you'll deliver a single cohesive platform to your clients to handle everything including payments, courses, bookings, membership areas ect. and avoid additional monthly fees & subscriptions.
You're going to know exactly how it works, how to use it, how to update it & how to make sure it's growing with your business.
after 15+ years experience
building WordPress websites for our own clients,
we're now empowering other savvy business women to
build their own online empires
we'll show you
how to build
your own website
that you can easily update,
maintain & manage yourself
without the head f*ck
Join now to receive a free lifetime membership to Sistas In Success Mentoring & online community.
Usually $47 per month, we're offering free lifetime access to our Sistas Membership Portal to the first intake of fabulous business women.
We want to build a community of successful & supported business women through our Members Portal where you can access ongoing personal mentoring, group workshops, extended courses, and a private and exclusive digital community.
Our Members Portal is a safe and secure place for you to celebrate your wins, ask for guidance & share your knowledge.
frequently asked questions
Everything you need to confidently build, manage, update & expand your WordPress website.
Here's a more detailed list:
The different abilities of a WordPress website:
Website, Online Store, Online Learning Portal
Choosing an appropriate domain name.
Registering a domain name.
Including how to protect your personal information from spammers.
Choosing a hosting provider.
Setting up your hosting.
Installing & configuring WordPress.
Directing your domain name to your website.
Configuring the features & functions of your website.
Installing an approved Beaver Builder Astra Pro Theme.
Customising your chosen Theme to represent your brand or business.
Adding, removing & editing website pages.
Creating, removing & editing blog posts, blog categories, tags & more.
Using Beaver Builder to design your website pages.
Ensuring your website is responsive on all devices.
Adding, removing & editing a navigation menu.
Adding, removing & editing contact forms.
Adding videos to your website pages.
Creating gallery pages.
Subscriber management.
Sourcing, installing & activating Plugins.
How to maintain the integrity & security of your website.
Connecting your website to your social media profiles.
Where to source & how to use free fonts, images & graphics.
All you'll need to get the very most out of our course is:
Access to a laptop or desktop computer.
Reliable internet connection.
A basic level of technological ability.
If you can use Facebook, Pinterest, Canva, Quickbooks or Xero, ect. then you will be fine with this course.
Most of all you need the desire to take the future of your online empire into your own hands by learning how to build, manage and grow your biggest digital asset.
We want you to have insane success with this course.
We want you to enter each wee with all the information, direction & confidence you need to smash it out!
That's why we hold two Group Training Session per week on Monday to get you pumped for the week and on Friday to make sure you've hit your goals.
Before each session, we'll ask each course participant to send us any questions or sticking points they have. 
We'll then address each of those points in the virtual training session so we're all growing, supporting and learning together and a cohesive group.
We're not going to ditch you as soon as your website goes live.
By joining our Sistas In Success Mentoring Program, you'll expand your knowledge of all things digital marketing by stepping through our Digital Marketing Course which will cover a new topic each month that follows our proven formula.
This is what's going to make sure your website is found by the right people with the right motivation to spend their money with your business.
Each website will differ depending on the individual needs of each business.
To get you off on the right foot, we'll create a base range of website pages:
Home
Contact
Blog Posts
Sitemap
Privacy Policy
Terms & Conditions
DMCA Notice
Anti Spam Policy
During the Online Course, we'll step you through creating 4 custom pages that can display any content you'd like.
Once you've completed the course, you can go ahead an add more pages if you choose to.
That's our goal.
We open our Online Course in groups which we restrict to manageable numbers so we can ensure every business owner has a finished website that is live by the end of the course.
Once you've completed this course, you're going to have the skills, knowledge, tools & confidence to build on your website as your business grows.
Once you've stepped your way through our 4 week course, you'll have a fully functioning, live website valued at $2770 if we were to build it for you.
You will also have at your finger tips:
Lifetime access to our Sistas In Success Portal where you can always find the contents of your course if you need to refer to them in future.
Lifetime use of your chosen Astra Pro Theme.
A PDF copy of our Website Developer Tech Toolkit.
A collection of royalty free images.
A collection of fonts approved for commercial use.
The skills, knowledge, tools & confidence need to manage & grow your online empire.
We aim to be as transparent as possible about our fees.
The only additional fees would be for:
domain registration
monthly website hosting
complex plugins
Sistas In Success Mentoring Membership
If any of these costs are going to apply to your website, we'll discuss that before you even enrol. 
This is for the business owners who want to take their online empire to the next level.
By joining the Sistas In Success Mentoring program, you'll receive access to monthly Digital Marketing Courses that are designed to be completed in 1 hour or less.
You'll also join our community of course graduates so you can network & support each other on your journey to success.
Sistas In Success Mentoring members will also receive exclusive offers, training & support.